Discover the Wonders of Death Valley: A Guide to Unforgettable Adventures from Lake Olancha Resort, RV Park and Campground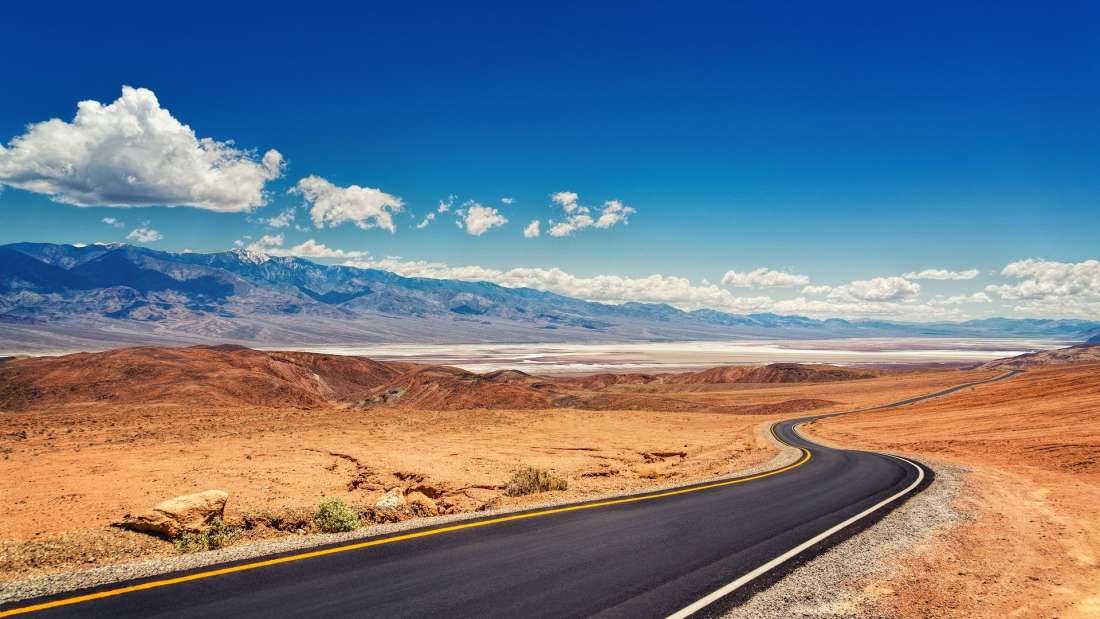 Are you ready for an unforgettable adventure? Look no further than Death Valley, California. This stunning national park boasts some of the most unique landscapes in the world, from towering sand dunes to vibrant salt flats. And the best way to experience it all? Set up camp at Lake Olancha RV Park, at our RV hookups or lakeside cabins, hotel and motel and immerse yourself in the natural wonders that await.
Whether you want to hike to breathtaking vistas or explore the historic ghost towns that dot the region, Death Valley has something to offer every adventurer. So pack your bags and get ready to discover the beauty and majesty of Death Valley – it's a trip you won't soon forget.
Gateway to Death Valley: Discover the Wonders of Death Valley
The Gateway to Death Valley is a must-visit destination for anyone seeking a unique and unforgettable experience. Located at the western gateway do Death Valley by the US-395 and CA190, there's no better way to explore this incredible location than by taking advantage of the lodging, RV hookups, hotels, motels and cabins available in the area. Whether you're seeking a quiet retreat or a thrilling adventure, Death Valley has it all. The wilderness camping options are perfect for those looking to disconnect and connect with nature, while the stunning views of California are sure to leave you in awe. From hiking to sightseeing to stargazing, there's something for everyone in this unbelievable desert landscape. So what are you waiting for? Discover the magic of Death Valley and let it inspire you to embrace adventure and explore the world around you.
Travelers seeking a unique and captivating experience need look no further than the Gateway to Death Valley. This remarkable region offers a glimpse into the rich history of the area, showcasing the progression from its Native American roots to its current status as a bustling tourist destination. Visitors can take a step back in time, exploring ancient petroglyphs and learning about the cultural significance of these sacred sites. The area's history extends far beyond its native inhabitants, with pioneers and 49ers venturing through on their way to California's gold rush. Today, the Gateway to Death Valley is an expansive wonderland, offering a vast array of outdoor activities and opportunities for exploration. From hiking trails that wind through breathtaking vistas to off-road adventures into the heart of the desert, visitors can experience the natural beauty and raw power of this unique environment. Whether you're looking to connect with the past, or simply seeking a thrilling adventure, the Gateway to Death Valley offers something for everyone, making it a must-see destination for any traveler.
In conclusion, Death Valley is truly a gateway to some of the most breathtaking natural wonders in America. Whether you're a fan of sand dunes, majestic mountains or salt flats, this incredible landscape has got you covered. Whether you're looking for a hotel, motel, a place to park your RV during your stay or the serene quietness of a cabin by the lakeside, you'll be pleased to know that there are plenty of RV hookups available throughout the park and three cabins. So, don't hesitate to plan your next adventure to Death Valley – there's simply no other place like it on earth. Get ready to explore and discover all the beauty that the park has to offer!
Unforgettable Adventures from Lake Olancha RV Park
When you're visiting the Lake Olancha RV Park, one thing you simply can't miss out on is exploring the gateway to Death Valley. This incredible destination offers a plethora of unforgettable adventures that are just waiting to be experienced. Whether you're an avid hiker or simply looking for a way to unwind and have some fun, there's something for everyone here. Set out on breathtaking hikes that take you through the stunning landscapes and vistas of the park, or spend some time playing games on the lake that can be seen right from your RV, camping site, or cabin. Whatever you choose to do, you're guaranteed to have an unforgettable experience that will leave you with memories to last a lifetime. So why wait? Start planning your trip to the gateway of Death Valley today and discover all the magic that this incredible place has to offer!
Furthermore, Lake Olancha Resort, RV Park, Hotel, Motel, Cabin lodging and Campground is not only a great place to stay for its impressive amenities, but it also serves as the perfect gateway to Death Valley National Park. The park provides visitors with unparalleled access to some of the most remarkable trails in the park, such as the renowned Dante's View Trail. These trails offer breathtaking vistas of the surrounding landscape and make for the perfect outdoor adventure. The experience of exploring Death Valley National Park is truly unforgettable, and Lake Olancha RV Resort is the ideal starting point for any adventure. So why not plan your next trip to this incredible destination and discover your own adventure from Lake Olancha RV Campground? The possibilities are endless, and the memories will last a lifetime!
Conclusion
Traveling to Death Valley is a journey that will awaken your sense of adventure and redefine your definition of natural beauty. The awe-inspiring landscapes, exhilarating hikes, and fascinating history will leave you with unforgettable memories. Lake Olancha RV Park is the perfect starting point for this unforgettable adventure. Take a break from the stresses of everyday life and immerse yourself in the wonders of Death Valley. Witness the natural beauty that surrounds you and feel inspired to explore it in your own unique way. As the famous quote goes, The purpose of life is to live it, to taste experience to the utmost, to reach out eagerly and without fear for newer and richer experience. So pack your bags, hit the open road, and prepare yourself for an adventure of a lifetime in Death Valley.